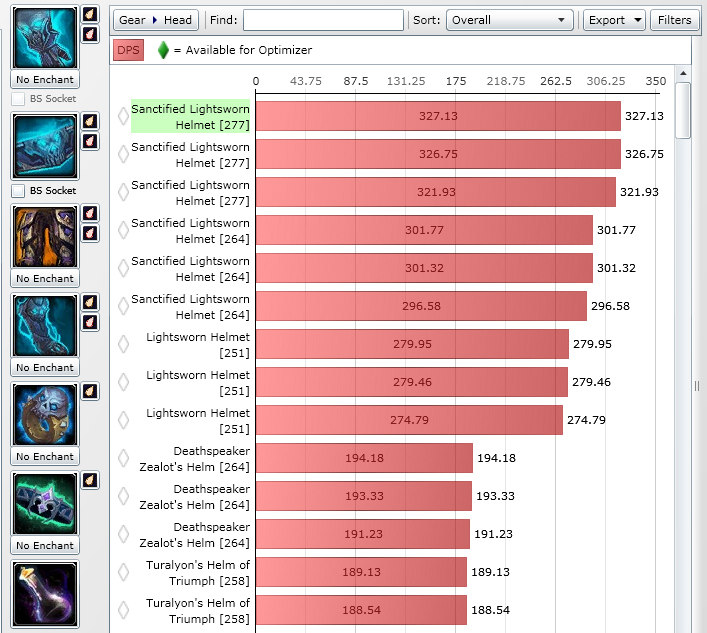 I have had countless messages, emails, and comments regarding best in slot (BiS) lists for Patch 4.0 and Patch 4.0.1.  I would absolutely love to get something to you guys, but the programs and spreadsheets we are so dependent on now are being groomed and polished for level 85 content.
Rawr in particular has stated that there will be NO program available for 4.0.1 at level 80, as they are hard at work on Rawr4 for 85. [Source]
I am as dependent on these lists as you guys are, so unfortunately, my own skills are not high enough to give you an adjusted list before that time.
You can try to create a list on your own, but remember, Reforging has thrown everything for a WILD loop.  There may be BiS lists that require reforging of a certain stat to make it a better piece of gear, within a certain gear set-up.  One missing piece of gear from that particular BiS list may throw everything else off.
Very sorry for those of you looking for better lists.  If I find one that is somewhat coherent, I'll be sure to post it up, but for now I would just focus on getting you hit cap, expertise cap, and haste cap.  After that, start stacking strength via gems, and reforge to crit as needed.  Mastery still has yet to be proven to be higher DPS when reforged, so toy with that at your own peril!
Promise I will keep you guys updated if anything comes up!