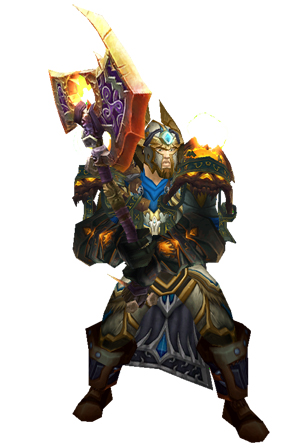 Finding Retribution Paladin gear pre-raids can seem like a daunting task.  So many emblems to acquire, countless heroic runs, and possibly heaps of gold to spend.  I just got a request for a pre-raid BiS gear list for Ret Paladins, and I realized I have many gear lists up for Rets, I don't have a BiS pre-raid.
This list may look similar to my other lists, but I am hoping to get a focused set of gear for Rets to aim for, assuming they don't touch a raid.  That said, this is goign to be a Best in Slot (BiS) list, so it will NOT include all the gearing options.  There may be other viable options, but this is what I consider to be your best bet.
Also, I am going to try and focus on strength plate items as opposed to agility leather.  Yes, some leather items will work, but I don't want to give the advicethat leather gear is always better than plate, because sometimes it is not.  I hate seeing Paladins that come in with over half their gear agility/leather instead of strength/plate.  Remember, the agility pieces you see on BiS gear lists are best because their stats are used in combination with other gear pieces.  Their values are further enhanced by a solid core of strength gear.  So, I won't go overboard with leather items.
Retribution Paladin Pre-Raid BiS Gear List
Note that I did include 2 T10 pieces, because Emblems of Frost can be obtained by doing daily heroics.  Going into raids with 2 T9 and 2 T10 is very do-able without stepping a foot into a raid.  Several of these pieces are BoE and more than likely must be purchased from the AH or another player.  I also have 2 blacksmithing pieces.
I am sure there are other combinations that will work, but this would be my ideal list if I couldn't do one raid before completing my gear set.
Finally, remember these are top of the line without actually raiding.  There are many other viable gear options, so don't be afraid to stray from this list, or others similar to it!