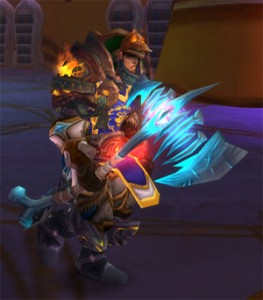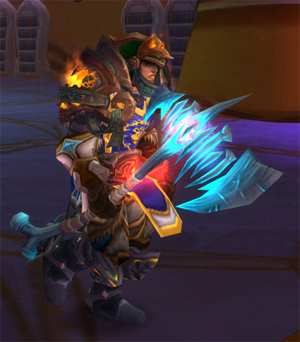 Retribution Paladins just got two new trinkets to play with.  Deahtbringer's Will and Needle Encrusted Scorpion were both stacked with armor penetration prior to Patch 4.0.1.  Now, they have had their stats changed, and look like this:
Needle Encrusted Scorpion is now probably the best trinket you can get pre-raid besides Darkmoon Card: Greatness.
Deathbringer's Will finally is viable for Rets, so expect there to be tough competition for this drop in ICC now that you can add Paladins to the mix.
When NES dropped in my 5-man Heroic Forge of Souls, I almost passed on it.  I randomly thought to inspect it, and sure enough, the armor pen buff was gone, replaced by haste.  I lost the roll, but I'll definitely head back to see if I can't loot it and test it out!
I don't have  a DBW, and that's a shame, because I think I could do some heavy damage with that equipped now.  Not that it matters much with 2 months until Cataclysm, but I will try to update the BiS trinkets list as soon as Rawr cooperates!