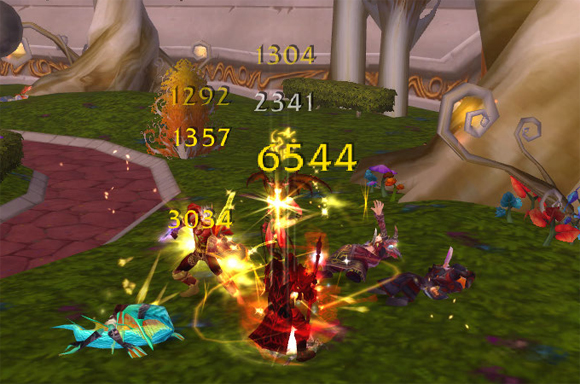 I have had a few comments wanting an update on soloing Burning Crusade dungeons.  Magister's Terrace is by far the most popular for all the extra goodies hidden inside, and that's where I started.  I already have a page dedicated to soloing Magister's Terrace, for both normal and Heroic versions.
Harder or Easier?
Easier, by far.  For whatever reason, I didn't feel like I was taking quite as much damage, and maybe that's because I was killing mobs faster.  Burst damage on trash is on par, if not better than pre-Patch 4.0.1.  Burst damage on bosses is MUCH better, with Avenging Wrath and Zealotry exponentially increasing our damage output.
Normal abilities such as Crusader Strike and Exorcism pack a titanic punch now, and help us unleash a blistering attack on all targets.
If health gets low, either Divine Storm or Word of Glory.
Here's the link to Soloing Magister's Terrace