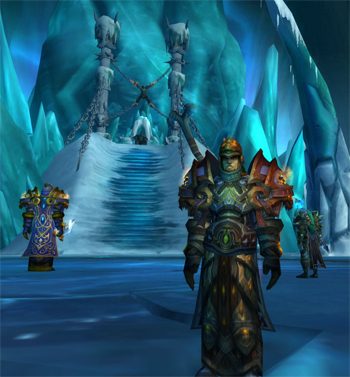 For Retribution Paladins, the Ashen Verdict reputation ring is a huge upgrade, and easy acquisition.  However, choosing between the strength and agility versions has proven to be a topic of debate ever since the rings were released.  For you Retribution Paladins out there, if you are having trouble deciding which ring to take, hopefully this will help steer you in the right direction.
First, let's take a look at both Ashen Verdict rings:
Both have the same amount of base hit rating and crit rating, as well as the same equip bonus and gem slot with slot bonus.  Where they differ is in the +agility and +attack power vs. +strength.  Comparing these differences results in a very minor 15-30 DPS difference, with the agility Ashen Band of Endless Vengeance coming out on top.
My own testing (using Recount) puts it as a 16 DPS loss to equip the strengh ring with my gear set-up, and I verified that on the Elitist Jerks forums, as  well as checking multiple sources online.  It's hard picking out the fact from fiction, though looking through other players combat logs and spreadsheets confirms the agility ring being a larger DPS boost.  It appears the majority of Ret Paladins confirm this.
In all honesty, it's not going to make much of a difference in your raiding numbers.  You are essentially trading crit (about 1.5%) on the agility ring for attack power (about 80-90 AP with BoM) on the strength ring.  It really comes down to your personal preference.
All that said, as of right now, if you want the best available ring, the agility Ashen Verdict Ashen Band of Vengeance is your best option.